CONFERENCES
2nd Quarter Conference:
Registration for the 2nd Quarter Conference is now closed.
Please join us for FOOD, FUN & FELLOWSHIP at the 2nd Quarter Conference in Colorado Springs! We will be having a FUNraiser, Hoodie & Hat contest, Give-A-Ways, and even President Teddy Roosevelt!!! Ok, maybe not THAT Teddy Roosevelt, but our Teddy Roosevelt is definitely worth the trip!
Where: La Foret, 6145 Shoup Rd, Colorado Springs, CO 80908
When: February 26th
Time: 8:45am to 3:15pm (Breakfast starts at 8am)
2nd Quarter Project: The District JOI students will be presenting this quarter's Conference project. They have chosen to make ANIMAL TOYS for the local HUMANE SOCIETY. If you would like to donate, these are the items that we need:
– Washed old or new t-shirts
– Washed old or new towels
– Plastic shower rings
– Fleece (pieces or full)
– Toilet paper rolls
FUNraiser: Half the donations from the FUNRAISER will go to the District & half will go to the JOI students. This Quarter's FUNraiser will be a Beer & Liquor pull. So if you and/or your Club would like to donate a 6 pack or bottle of liquor for the FUNraiser, please bring them to the 2nd Quarter Conference.
Contest: We have to find ways of staying warm in the winter so we might as well have fun doing it! Wear your best Hoodie & Hat to the 2nd Quarter Conference for our HOODIE & HAT Contest! We will have prizes for Best Hoodie & Best Hat.
Covid: We are following local government covid guidelines regarding masks & physical distancing. Regular & food grade hand sanitizer will be available at the Conference. If you have symptoms, we ask that you stay at home (you can switch from in person to Zoom for no extra cost). If you have been exposed to covid, we ask that you follow CDC protocol. Our main goal is for everyone to have fun and be safe!
3rd Quarter Conference:
Registration for the 3rd Quarter Conference is coming!
Where: Calvary Baptist Church, 6500 E Girard Ave, Denver, CO 80224
When: May 14th
Time: TBD
Optimist International Convention:
104th Optimist International Convention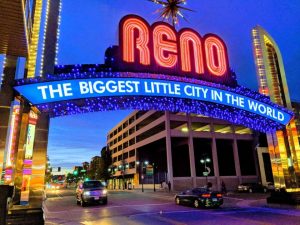 June 30 – July 3, 2022
Reno, NV
4th Quarter Convention:
Registration for the 4th Quarter Conference is coming!
Where: Pueblo Convention Center
When: August 19th & 20th
Officer Training:
LMS Training for Lt. Governors, Club Presidents and Secretary/Treasurers must be completed before March 30th. Officers must use Optimist International's new Learning Management System (LMS) to complete their mandatory training. It is free for officers. Please go here for more information: https://www.optimist.org/member/learning-management.cfm
If you are having trouble with the LMS System, you can show OI that you have completed District Training at the 4th Quarter Conference or by going through the Training PowerPoints that can be found under the Members tab in the top right corner of the website:
Club Secretary/Treasurer Training
New Club President Training
Veteran Club President Training
Lt. Governor Training

Contact Governor Nicole Powell for questions. 
Past District Convention Photos:
2018-2019 District Convention Photos here & below: