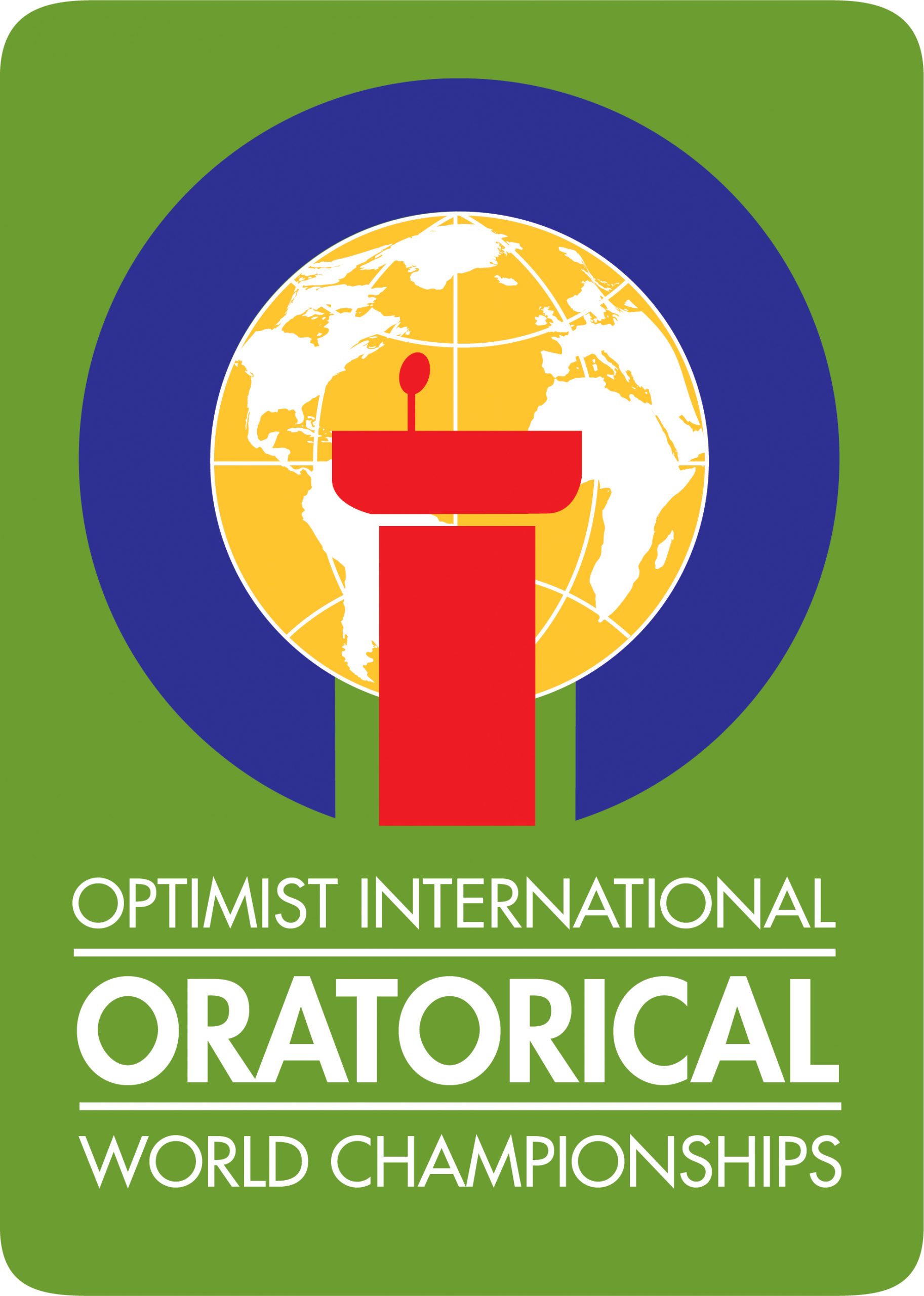 The Oratorical Contest is open to students who have not reached the age of 19 before October 1, 2022, and are not enrolled as a degree seeking student of a post-secondary institution or have not won the OI Regional Contest in St Louis.
This year's topic is: "Discovering the Optimism within Me"
 All contests will be Combined Gender
Each Club contest must be completed on or before March 25,2023. Clubs must submit all Oratorical paperwork, with Club's check made out to the Colorado-Wyoming District in the amount of $20.00 per contestant to:  Steve Gorrell. 14734 Vine Street, Thornton, CO 80602 by April 1, 2023 for the Regional Contest
All contestants must speak on the official topic in the first sentence of the speech.  Timing will begin with the first spoken word.
You can go to www.optimist.org.  Programs-scholarship contests-oratorical contest. From there you can download the rules and application for the contest.
You may hold your Club's contest in person or via Zoom.  If your Club decides to hold your contest via Zoom and you want to know how.  You need to send me an email that you would be interested on how to put on a Club Zoom contest.  I will then be setting up a Zoom training sessions after the 1st of the year.
Clubs will send their 1st and 2nd place winners to the Regional Contest. The Regional Contests will be held via Zoom on April 15, 2023.
1st , 2nd and 3rd place Regional winners  will then go to the District Finals being held on April 29,2023 at Family Resource Pavilion, 9700 E Easter Ln, Centennial, CO 80112 at the 3rd Quarter Conference. The District's 1st place winner will receive a $2,500 scholarship and then will be able to go to the Regional/World Championships Contest at St Louis University in St Louis, MO. Where the possibility to win up to additional $20,000 in scholarships.  2nd place District winner will receive a $1,500 scholarship and 3rd place District winner will receive a $1,000 scholarship.
If you have any questions, contact Steve Gorrell sgorrell1@yahoo.com.