CONFERENCES
2nd Quarter Conference:
Registration for the 2nd Quarter Conference is coming January 26th!
Where: La Foret, 6145 Shoup Rd, Colorado Springs, CO 80908
When: February 26th
Time: 8am to 3:15pm
3rd Quarter Conference:
Registration for the 3rd Quarter Conference is coming April 14th!
Where: Calvary Baptist Church, 6500 E Girard Ave, Denver, CO 80224
When: May 14th
Time: TBD
Optimist International Convention:
104th Optimist International Convention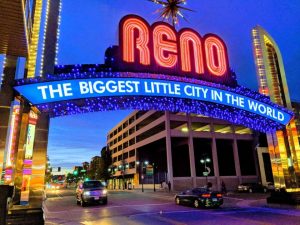 June 30 – July 3, 2022
Reno, NV
4th Quarter Convention:
Registration for the 4th Quarter Conference is coming June 19th!
Where: Pueblo Convention Center
When: August 19th & 20th
Officer Training:
LMS Training for Lt. Governors, Club Presidents and Secretary/Treasurers must be completed before March 30th. Officers must use Optimist International's new Learning Management System (LMS) to complete their mandatory training. It is free for officers. Please go here for more information: https://www.optimist.org/member/learning-management.cfm
If you are having trouble with the LMS System, you can show OI that you have completed District Training at the 4th Quarter Conference or by going through the Training PowerPoints that can be found under the Members tab in the top right corner of the website:
Club Secretary/Treasurer Training
New Club President Training
Veteran Club President Training
Lt. Governor Training

Contact Charlie Neumann, Gunar Neuman or Nicole Powell for questions. 
Past District Convention Photos:
2018-2019 District Convention Photos here & below: