CONFERENCES
1st Quarter Conference:
Please join us for our 1st Quarter Conference on October 23rd at the Denver Bookbinding Company! Not only will you get to meet the new officers but there will also be lots of FUN, FELLOWSHIP, FUN and FOOD! Did we mention fun??
There will be a costume contest so please WEAR YOUR COSTUMES!!!
Paying by PayPal: Under the Registration drop down arrow, pick your type of registration, fill in the other information fields, and click "ADD TO CART." Return to the District website and then do back to the drop down arrow to pick the next choice and click "ADD TO CART" again. Repeat as necessary. Click on the "VIEW CART" button and modify quantities if needed. When done, CHECK YOUR QUANTITIES, then click "CHECKOUT." Whether paying online, or by check, send in your completed registration form to the registrar, whose address is on the form. And registration for First Timers are FREE!!! Yay!!
Conference Project: We will be making goodie bags for our partners (Shiloh House, etc…) for our 1st Quarter Conference project. So we are also asking for candy and non-candy donations (pretzels, goldfish crackers, Halloween knick knacks, etc…) for the project. Please consider donating. You can also donate money through PayPal when you register. Please contact Charlie Neumann with any questions.
Conference Fundraiser: We will be having a Wine & Beer Pull so please bring your favorite wine bottle and/or beer to donate to raise money for our Junior Optimist Club kids and our District.
After Conference Fun: Our keynote speaker will be giving us a fun 1.5-hour Ghost Tour of Golden. Please join us! We will meet the the Old Capitol Grill & Smokehouse to start the tour at 7pm. Please contact Charlie Neumann with any questions.
Can't wait to see you all soon!
Regular Registration: $40 by October 15th
Late Registration: $45 by October 20th
4th Quarter Convention:
We had a FABULOUS time at Convention! Congrats to the new upcoming officers and thank you for all the hard work of the current officers.
3rd Quarter Conference: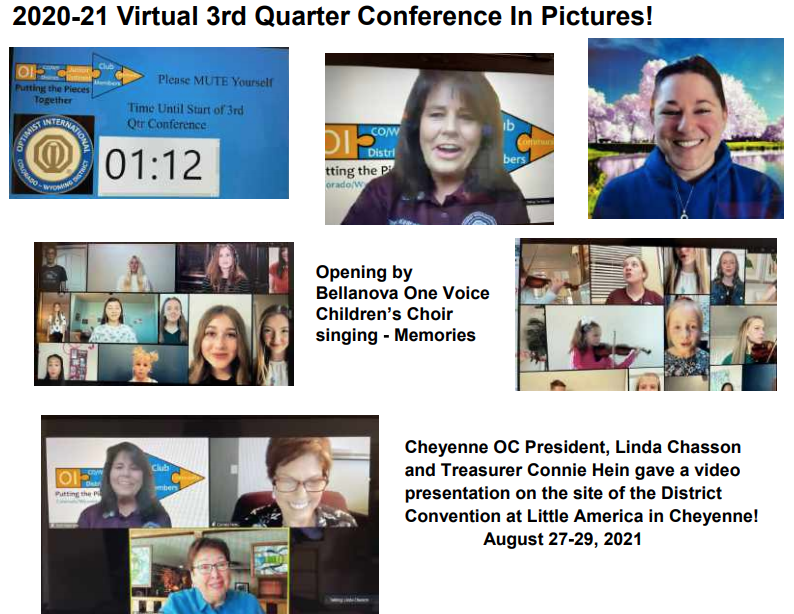 Check out all the fun we had in the 3rd Quarter District Newsletter!
https://www.optimistcowy.org/newsletters/
2nd Quarter Conference:
Governor Terri Presents Firefly Autism with a check from the 2nd Quarter Conference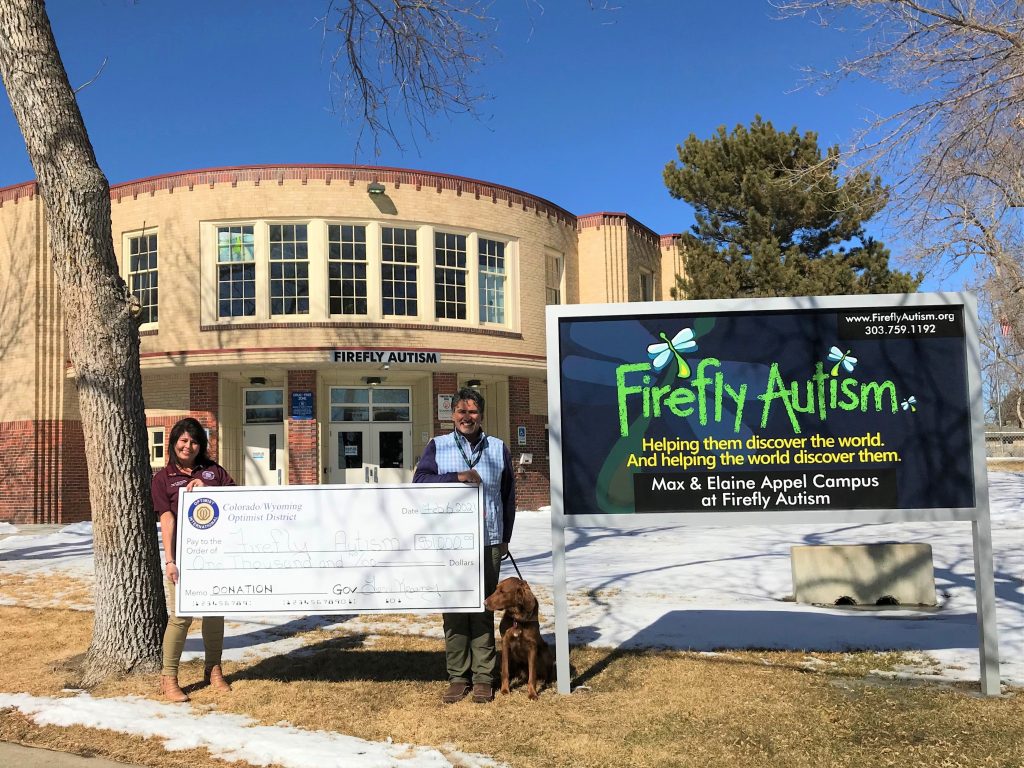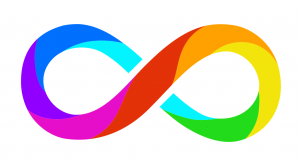 The 2nd Quarter Conference was Fabulous!!!
Here are some highlights if you couldn't make it:
Jesse Ogas with Firefly Autism
Bill Cassel, Autism Rescue kits
2020-2021 Colorado/Wyoming District shirts are available for purchase:

Please contact Michael Chavez for ordering details.
2020-2021 Optimis District Shirt Order Sheet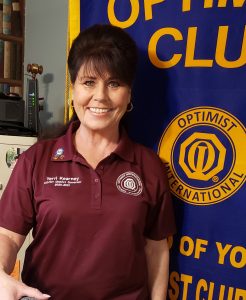 2020 Special Virtual Convention Highlights:

What a GREAT Special Virtual Convention! Thank you to everyone who made it such a success! Here are some highlights from the day:
Congratulations to Optimist of the Year, Steve "Yoda" Gorrell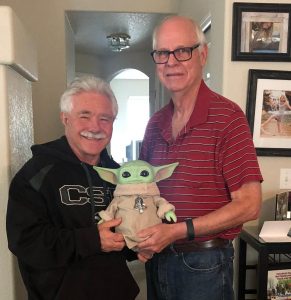 We also had a wonderful (and the cutest) keynote speaker, Kaleb from Shriners Hospital.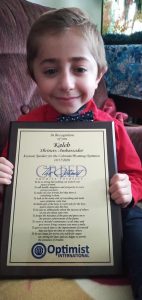 Officer Training:
Training for Lt. Governors, Club Presidents and Secretary/Treasurers must be completed before the Special Convention. Officers must use Optimist International's new Learning Management System (LMS) to complete their mandatory training. It is free for officers. Please go here for more information: https://www.optimist.org/member/learning-management.cfm
The following Training videos can be found under the Members tab in the top right corner of the website:
Club Secretary/Treasurer Training
New Club President Training
Veteran Club President Training
Lt. Governor Training

Contact Charlie Neumann, Gunar Neuman or Nicole Powell for questions. 
Past District Convention Photos:
2018-2019 District Convention Photos here & below: