Welcome to the Colorado/Wyoming Optimist District
Welcome to the CO/WY Optimist District!
Check out what's going on in our District:
New Member Incentive:
Here in an AMAZING new incentive for getting new members!!!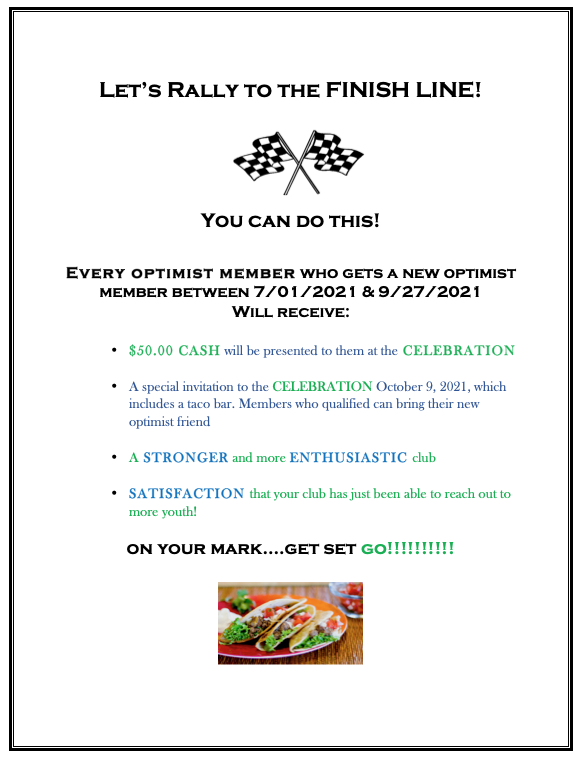 Getting ready for Cheyenne:
Optimist Members getting ready for the 4th Quarter Convention in Cheyenne. 🙂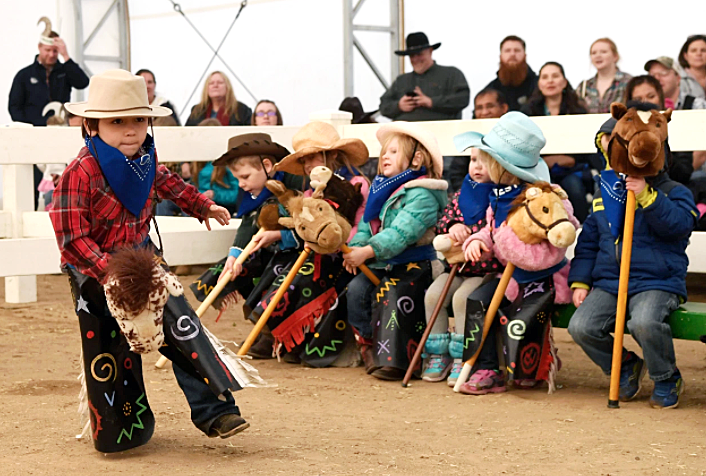 Our first Executive Committee Meeting since COVID:
If you look closely, you will see Tony and Ed on the computer 🙂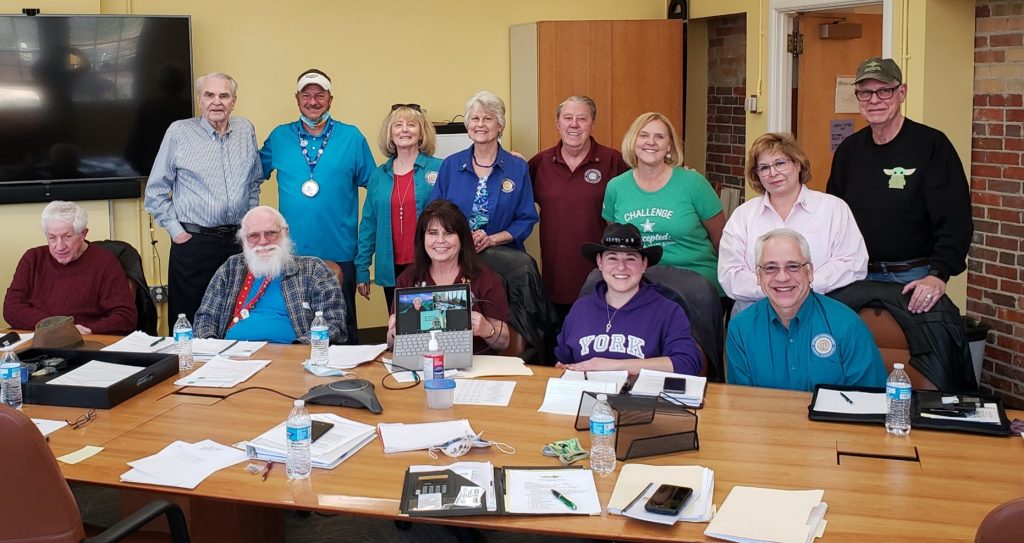 Thank you Firefly Autism for the use of your beautiful Boardroom!

Governor Terri presents Firefly Autism with a check from the 2nd Quarter Conference: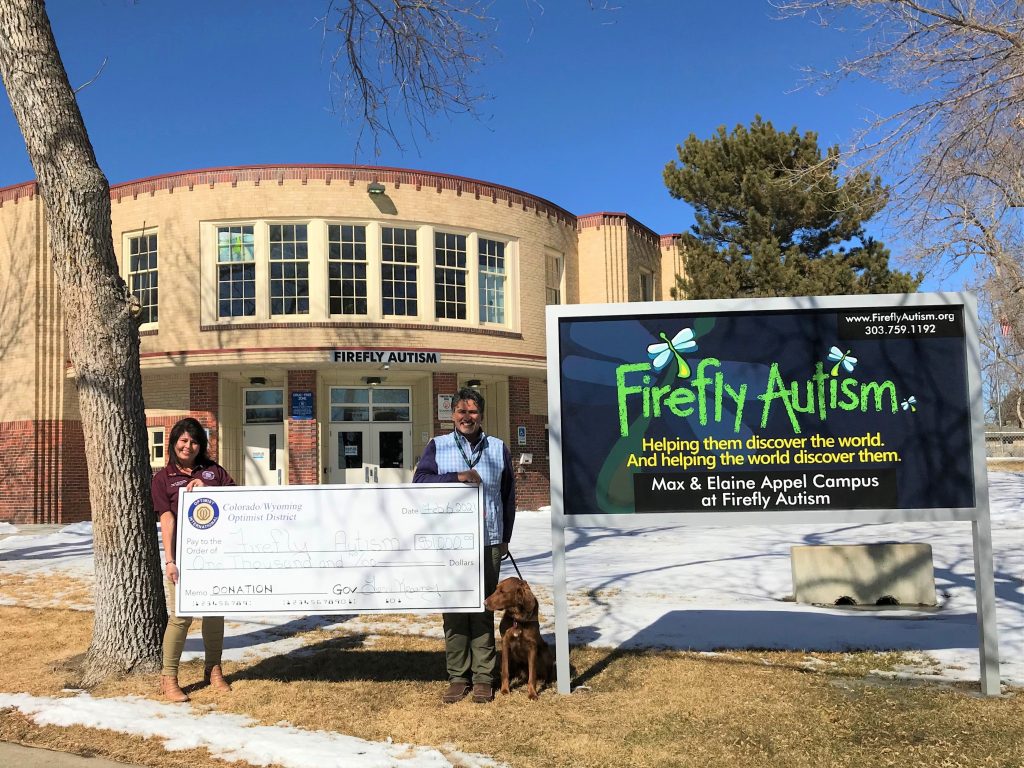 2021 Brain Bowl Results:
https://www.optimistbrainbowl.org/championshipresults.html
2020-2021 Colorado/Wyoming District shirts are available for purchase:
Please contact Michael Chavez for ordering details.
2020-2021 Optimist District Shirt Order Sheet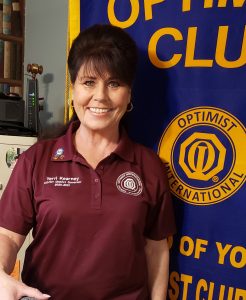 2020-2021 Governor Terri's Year: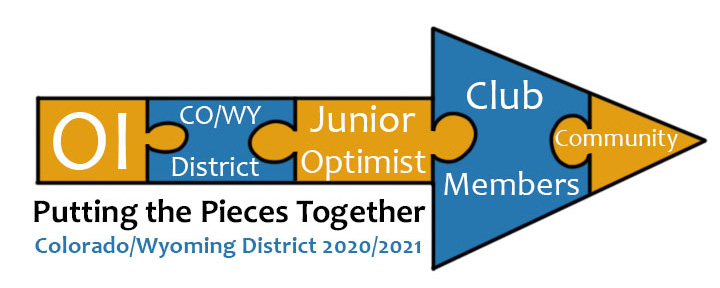 Governor Terri's Puzzle logo is an arrow moving forward and is made up of five puzzle pieces. Each puzzle piece is needed to make a successful Optimist year.
Optimist International is always available to support us and the website has a wealth of information
Colorado/Wyoming District has ongoing support:

Governor's
Colorado/Wyoming Optimist website
Colorado/Wyoming Facebook Page
Quarterly Conferences

Junior Optimist Clubs are a crucial part as they are making a difference in their communities and are the future leaders to continue the Optimist Legacy
Optimist Club Members are the ones bringing out the best in our youth, our community and ourselves
Community – It is the community that is why we exist
I am looking forward to Putting the Pieces Together as we Choose Optimism!
Yours in Optimism,
Governor Terri Kearney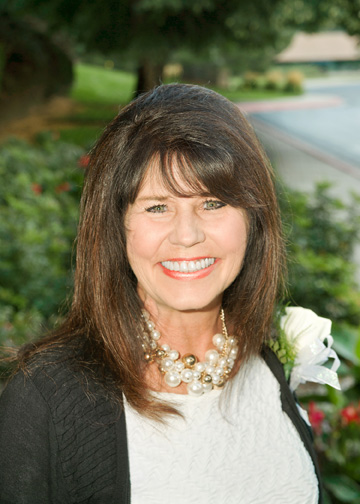 2020-2021 CO/WY District Governor Terri Kearney
COVID-19 Response
DOWNLOAD: OI Reference COVID-19
We will continue to monitor the guidance of our local and national leaders and obey the guidelines issued in our respective jurisdictions.
Optimists have proven to be resilient during this crisis. Many clubs are continuing to meet virtually. One of the most popular ways to do that is through ZOOM Meetings.
If you are unfamiliar with how to join a ZOOM meeting, below are two easy to follow instruction videos to help get you started:
How to join a Zoom audio/video meeting:
How to host a Zoom audio/video meeting: