Welcome to the CO/WY Optimist District!
Check out what's going on in our District:
Our first Executive Committee Meeting since COVID:
If you look closely, you will see Tony and Ed on the computer 🙂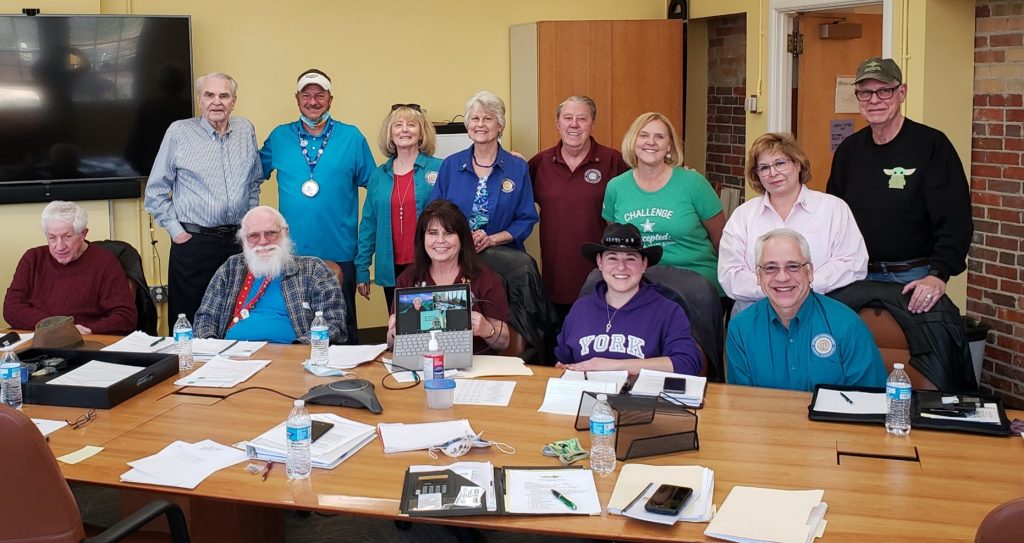 Thank you Firefly Autism for the use of your beautiful Boardroom!

RIP Past District Governor (1996-1997) & OI Vice President (2008-2009)
Sam Keiffer III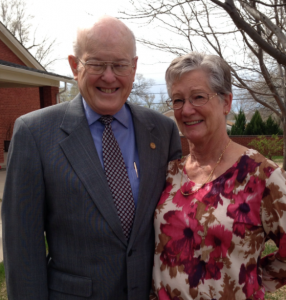 July 7, 1942 ~ April 2, 2021
Born in:  Saint Louis, Missouri Resided in:  Pueblo, Colorado 
Samuel J. Keiffer, III, 78, passed away April 2, 2021.  Survived by wife of 55 years, Mary E. Keiffer; children, S. James IV (Jayme) Keiffer, Robert F. (Jessika) Keiffer and Debra A. (James) Muller; grandchildren, Alicia, Aniston, Christopher, Elora, Ilya, Kalena, Kynda, Savin and Ulayna; four sisters; and two brothers.  Preceded in death by father, Samuel J. Keiffer, Jr.; mother,  Rosemary M. Keiffer; two sisters; and one brother.  Sam was born July 7, 1942, in St. Louis, Mo. and retired from Minnequa Bank in 2002 as a Vice President after 29 years of service.  He served in the Air Force from 1960 to 1964, member of Optimist International since 1968, serving as district Lt. Governor four times and District Governor from 1996-1997.  Member of the Optimist Foundation Board of Directors for four years, served on the Parkview Hospital Foundation Board of Directors for 12 years, board member of the Pueblo County United Way for six years, treasurer of the Pueblo Community Soup Kitchen for 18 years and for 14 years, taught Junior Achievement to 3rd and 4th grade classes.  Sam loved to travel, was an avid railroad enthusiast and supported many youth programs through his dedication in Optimist International and other organizations. Memorial Mass, 10 a.m. Monday, April 12, 2021, at St. Pius X Catholic Church, 3130 Morris Ave.  Memorials may be made to Optimist International Foundation at OIFoundation.org or 4494 Lindell Blvd, St. Louis, MO 63108.  Online condolences,  www.MontgomerySteward.com
Governor Terri presents Firefly Autism with a check from the 2nd Quarter Conference: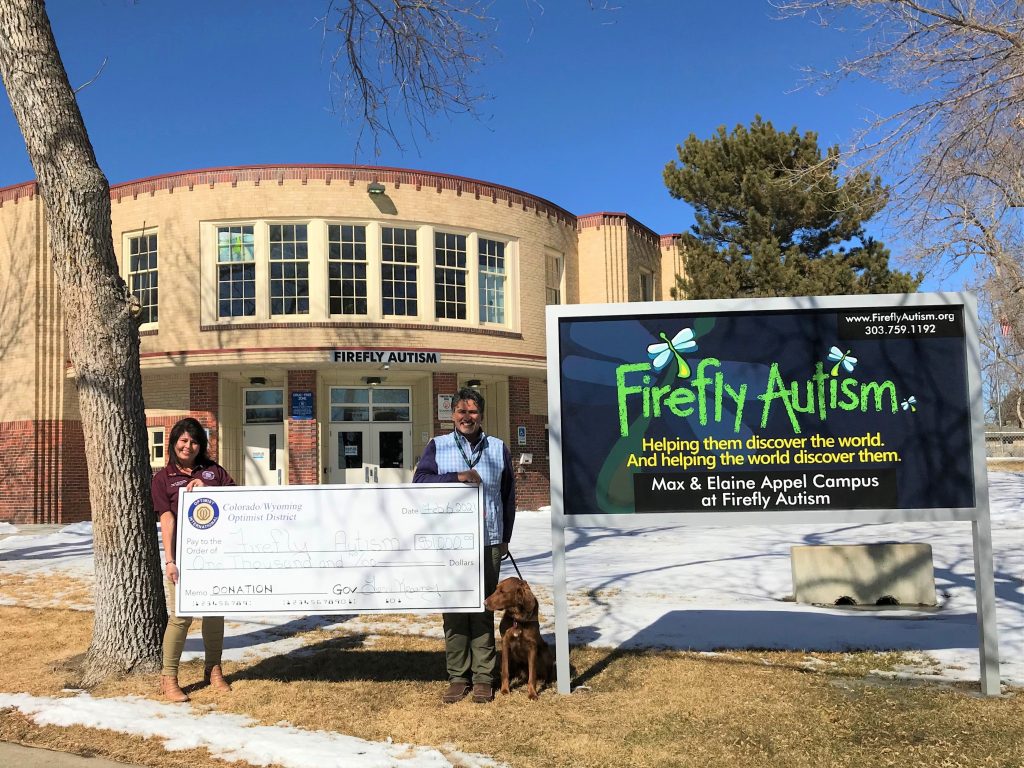 2021 Brain Bowl Results:
https://www.optimistbrainbowl.org/championshipresults.html
2020-2021 Colorado/Wyoming District shirts are available for purchase:
Please contact Michael Chavez for ordering details.
2020-2021 Optimist District Shirt Order Sheet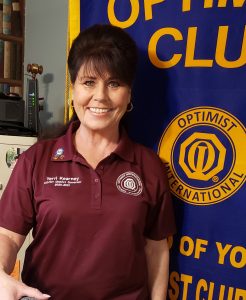 2020-2021 Governor Terri's Year: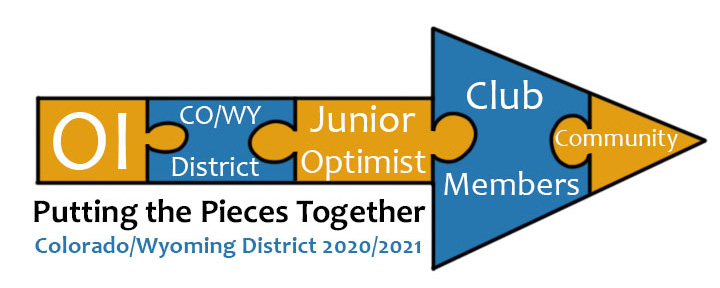 Governor Terri's Puzzle logo is an arrow moving forward and is made up of five puzzle pieces. Each puzzle piece is needed to make a successful Optimist year.
Optimist International is always available to support us and the website has a wealth of information
Colorado/Wyoming District has ongoing support:

Governor's
Colorado/Wyoming Optimist website
Colorado/Wyoming Facebook Page
Quarterly Conferences

Junior Optimist Clubs are a crucial part as they are making a difference in their communities and are the future leaders to continue the Optimist Legacy
Optimist Club Members are the ones bringing out the best in our youth, our community and ourselves
Community – It is the community that is why we exist
I am looking forward to Putting the Pieces Together as we Choose Optimism!
Yours in Optimism,
Governor Terri Kearney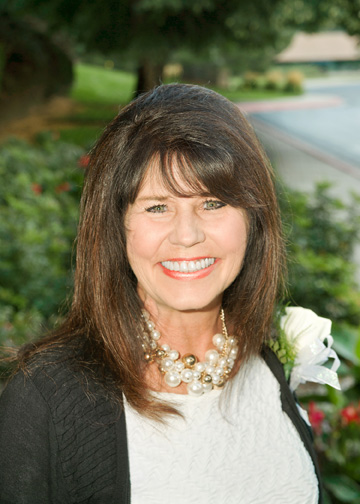 2020-2021 CO/WY District Governor Terri Kearney

COVID-19 Response
DOWNLOAD: OI Reference COVID-19
We will continue to monitor the guidance of our local and national leaders and obey the guidelines issued in our respective jurisdictions.
Optimists have proven to be resilient during this crisis. Many clubs are continuing to meet virtually. One of the most popular ways to do that is through ZOOM Meetings.
If you are unfamiliar with how to join a ZOOM meeting, below are two easy to follow instruction videos to help get you started:
How to join a Zoom audio/video meeting:
How to host a Zoom audio/video meeting: