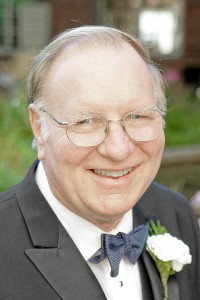 Impacting the Future
As Governor, I want to thank you for visiting our Colorado/Wyoming Optimist website where we keep all fifty-six of our Optimist clubs connected. As an Optimist since 1987, I am amazed at how we impact the future of the children in our District. I remember from my first days as an Optimist my participating in an after-school reading program, reading to first and second graders and seeing the excitement in their eyes as I read to them. I had never had that experience in my life and it was very fulfilling. I remember assembling Easter baskets for kids who didn't have the opportunities that other children took for granted and passing them out to those children.
I come forward and reflect upon my home club just recently doing a pumpkin carving with young boys who reside at Shiloh House. Our club has monthly events with these boys; game nights, outings to the Broncos Practice Facility, The Rockies and even a fishing outing where each boy was able to catch a couple of fish each and had a great fish fry the next evening. Not only does my club participate in these types of events but clubs all across Colorado and Wyoming have many different, but just as impactful events upon the children in their communities.
We as Optimists exist because we strive to "Bring out the Best in Kids." As I write right now we are preparing to hold our annual Oratorical Contest. But this isn't your ordinary Oratorical this year because contestants will be able to compete for scholarship monies totaling $22, 500.00 in our world competition held in St. Louis at St. Louis University. Their topic will be, "How my Best brings out the Best in Others." WOW! I just get excited writing about it. Not only do we have an Oratorical but we also have an Essay Contest and that topic is "Lead by Example: Reality or Fiction." If you are interested in either of these contests please go to www.optimist.org.
As Optimists we are proud of what we accomplish in our communities. We truly work towards making a difference in those communities. But, we need more help. We need YOUR help. We impact approximately 54,000 children each year through our projects and events. We would like to take that to 60,000 or more. We can do it with more help. If you would like to learn more about us please click on the list of clubs and find the one club nearest you. You will certainly be welcome. Help us help the children in your community BE THE BEST THEY CAN BE.
Curt Merrill
Governor CO/WY Optimist District
Impacting the Future: One Member, One Child