Welcome!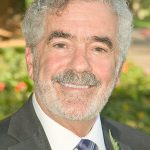 Our vibrant 2nd Quarter Conference and the participation of 33 clubs and nearly 140 members and Junior Optimists reflects a very positive trend within the Colorado-Wyoming Optimist District. Let's all build on it.
The turnout reflected the conference theme of membership growth, an issue so vital to the future of Optimism that you will be hearing much more on this topic in the coming months. Let's avoid simply focusing only on our pet projects and expecting others to bring in new members. We all are in this together – working "to make the future brighter by bringing out the best in children, in our communities, and in ourselves."
Jim Boyd, Optimist International's Director of Strategic Growth and our guest at the conference, pointed out that if each of Optimism's 70,000 members brought in just one new member this year, our ranks would be at 140,000 by year's end. Tell your Optimist stories and engage people – really engage. "The single most important thing we can do is to build relationships," he said.
Just Ask! When was last time you asked someone if they'd like to improve the life of a child by working with you?
Jim said to "invest some human capital in someone else." What great advice.
A final word — I encourage you to visit our district Facebook page at www.facebook.com/cowyoptimist and post information and pictures about your club activities.
Yours in Optimism,
Paul Simon
Governor, CO/WY Optimist District