Welcome!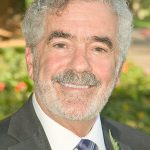 Please join us at the annual district convention in Breckenridge Aug. 17-20.
This fun and rewarding event provides training to incoming club presidents and secretary-treasurers aimed at helping you start  the new Optimist year Oct. 1 with a bang. It's an opportunity to learn from other Optimists as well as from Mark Weinsoff, a California-based member of the Optimist International Board of Directors who has greatly influenced my own development as an Optimist in recent years.
Go to the Events & Conferences tab at the top of this page to access the agenda and registration form. You can pay online.
The Doubletree by Hilton where we will be has experienced technical issues in its registration system, so the deadline was extended to July 25. Our conference is rate is $119 nightly, plus taxes, but you need to move before the deadline to get that rate.
Another note: all reservations for the Breckenridge Historical tour on Aug. 18 need to be made and paid for by Aug 3.  After Aug. 3 we will no longer take any reservations.  We also are planning Saturday afternoon activities for those not involved in officer-elect training, so stay tuned to the Conference page on the district website and to our Facebook page.
Looking for a friend? Here who has registered as of July 12: Craig Baldwin, Jean Baldwin, Larry Brown, Carol Brown, Nancy DeNiro, Jan Derby, Steve Derby, Jeff Gartz, Irene Gartz, Beverly Gorrell, Steve Gorrell, Mary Hall,  Wade Hammond, Deidre Hammond, Bill Hanlon, Patty Hasty, Bob Krech, Fran Krech, Pearl Meulemans, Sheryl Overton, Tom Overton, Charles Pease, Veronica Pease, Judy Poulson, Nicole Powell, Joe Priester, Donna Priester, Karen Roney, Jean Shelton, Andrew Stanger, Paul Simon, George Steinke, Nancy Stevens, Don Stumpf, Kathy Sullivan, John Swanborg, Susan Swanborg, Jeanette Thompson, Donald Wallin.
Yours in Optimism,
Paul Simon
Governor, CO/WY Optimist District