CONFERENCES
2nd Quarter Conference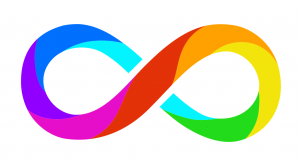 Where: Online
Date: Saturday, February 6, 2021
9am to 12:15pm
CLUBS: Please send "Gifts of Love" checks to Craig Baldwin made payable to Colorado/Wyoming District with "Gift of Love" in the memo section before the Conference.
Registration is now open for the Virtual Conference, Saturday, February 6, 2021.  Please download the registration form and fill it out. Either mail it in with a check or pay online.  To pay online by credit card or PayPal, go to the dropdown menu below, register AND enter the optional donation or tickets desired.  Click on the ADD TO CART button and modify quantities if desired. Check out.   Whether paying online, or by check, always mail your completed registration form to the registrar, whose address is on the form.  We look forward to seeing you on February 6th!!
2020-2021 Colorado/Wyoming District shirts are available for purchase.
Please contact Michael Chavez for ordering details.
2020-2021 Optimis District Shirt Order Sheet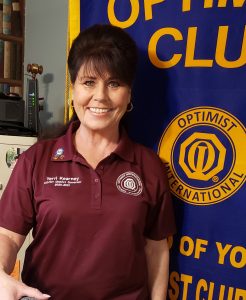 2020 Special Virtual Convention Highlights

What a GREAT Special Virtual Convention! Thank you to everyone who made it such a success! Here are some highlights from the day:
Congratulations to Optimist of the Year, Steve "Yoda" Gorrell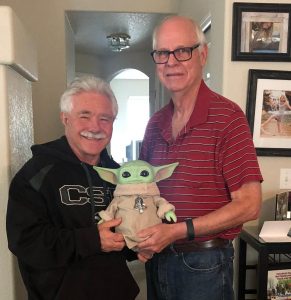 We also had a wonderful (and the cutest) keynote speaker, Kaleb from Shriners Hospital.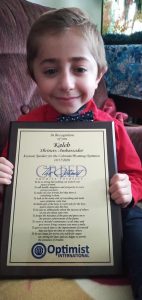 Officer Training
Training for Lt. Governors, Club Presidents and Secretary/Treasurers must be completed before the Special Convention. Officers must use Optimist International's new Learning Management System (LMS) to complete their mandatory training. It is free for officers. Please go here for more information: https://www.optimist.org/member/learning-management.cfm
The following Training videos can be found under the Members tab in the top right corner of the website:
Club Secretary/Treasurer Training
New Club President Training
Veteran Club President Training
Lt. Governor Training

Contact Charlie Neumann, Gunar Neuman or Nicole Powell for questions. 
2021 Optimist International Convention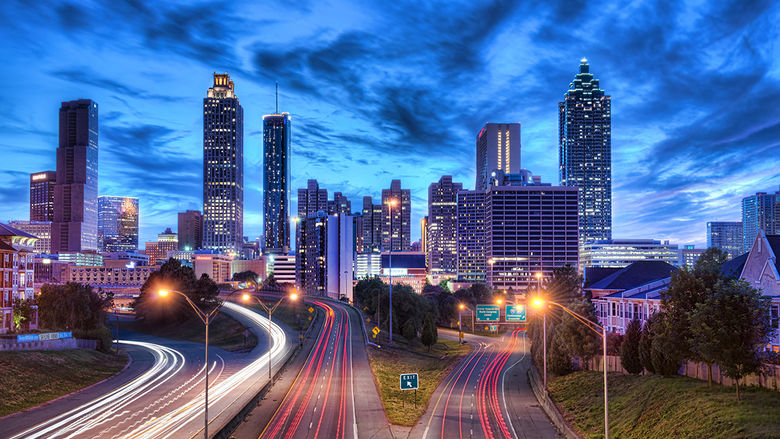 Atlanta, Georgia
Hotel: Hyatt Regency Atlanta
Dates:  June 29th to July 3rd
For more information click here: https://www.optimist.org/Member/convention.cfm
Past District Convention Photos
2018-2019 District Convention Photos (below)