The Optimist year begins on Oct. 1 and ends on Sept. 30. Members of the Colorado Wyoming-Optimist District meet quarterly for education, training, entertainment and camaraderie. We are like a large, extended family who enjoy each other and giving to the future of our kids! You can view past OI Convention Photos HERE!
4th Quarter Conference
Aug. 17-20, 2017
Doubletree Hotel by Hilton
550 Village Road
Breckenridge, CO 80424
FInal CO-WY Optimist District Convention Agenda 2017
CO-WY Optimist District Convention Registration Form 2017
Registration is now open for the 2017 District Convention.  Please download the registration form and fill it out. We must have your meal choices for Saturday.   Mail It in with a check to Registrar Pearl Meulemans, 9523 East Maplewood Circle, Greenwood Village, CO 80111 or send it via email to  COWYRgstrtn@gmail.com. 
To pay online, click on the Add to Cart button below, and pay by credit card or PayPal account.  Either way, mail your completed registration form to the registrar on the form.  We look forward to seeing you on August 17th-20th!!
REGISTRATION DEADLINES:
CONVENTION: NO LATER THAN AUGUST 2ND

HOTEL;  UNTIL JULY 25 OR WHEN BLOCK IS SOLD OUT; RESERVE NOW!
AFTER SELECTING REGISTRATION FEE,  PLEASE USE THE "CONTINUE SHOPPING" option to SELECT ALL MEALS YOU ARE ATTENDING.  SEND IN REGISTRATION FORM WITH SATURDAY FOOD CHOICE.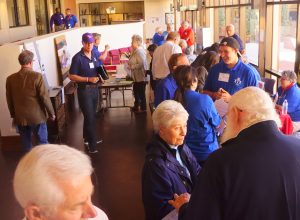 99th Optimist International Convention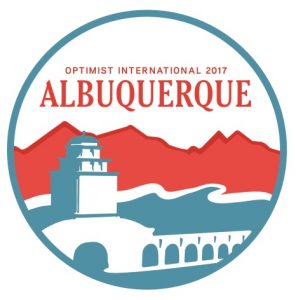 #OI2017

July 6-8, 2017
Albuquerque Convention Center
Albuquerque, New Mexico